| | |
| --- | --- |
| Name: | HD Camera App |
| Version: | v1.13.2 |
| Size: | 27 MB |
| Ratings: | 4.4 / 5.0 |
| Package: | tools.photo.hd.camera |
| Last Updated: | 22 July, 2021 |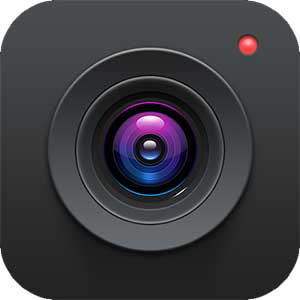 Well, what do you know about Android Camera? I hope you have already got an idea of what I'm going to tell you guys today. HD camera application leads you to take super quality pictures using the app. This is simply common and very similar to your phone camera app. However, when it comes to features, it is not the same. HD Camera bears many more features than your inbuilt camera pp. This is offered by KX Camera Team and officially released on the 20th of September 2014. This application has won over 10 million hearts of users up to now. In my opinion, this is the most efficient and high quality camera you can use to take the best snaps ever. When it comes to the default camera app in your smartphone, it does not have many features. Thus I recommend this amazing camera app as an alternative. Okay, let us discuss the amazing features of the HD Camera.
The features of HD Camera
HD Camera provides you a digital/ optical zooming facility where you can capture photos without blurring issues and any quality loss.
It is way easier to focus the object than usual in this HD Cam. Whenever you tap on the person, the object you are going to snap, it focuses the person or the object automatically. Besides this option, there are also auto focus modes where it intelligently auto focuses the object and blurs the background. Using this Auto focus mode, you can easily do both infinity auto focus and macro auto focus. As an example, you can either auto focus landscapes and sceneries or macro items such as insects, rain drops, tiny objects, flower beds, and many more.
You can see the filters in real time, where you can add them to your pictures before taking the snap.
You can also adjust the white balancing of the picture while you take it. You can either do it manually or set the settings to make it happen automatically.
In addition, you can also customize the photo resolution according to your preferences.
Using HD Camera, you can also record locations when you capture a photo or record a video. This might help you to identify the places you visit if you don't really know what the place is.
You can manually adjust the exposure of the photos you take. This is easy since you can adjust it the way you want.
Moreover, there are different view modes according to the sceneries you capture. As an example, if you are capturing sports events, there will be view modes that match sports events. If you are capturing night shots such as Concerts, Night Parties, and Club Parties, there are special view modes to capture such events.
Panorama is another special option HD Camera provides you. Even if you don't have a panorama feature in your inbuilt camera, you can take panoramic shots using the HD Camera App.
Conclusion
Well, that's it then. With the latest updates of this amazing camera application, they have optimized the page layout, location, and as well as gallery browsing. It has also fixed the bugs and improved its performance in order to give the users a better camera experience. So, why don't you just click on the install button and experience the camera features on your own?