| | |
| --- | --- |
| Name: | YouCam Perfect APK |
| Version: | v5.85.5 |
| Size: | 128MB |
| Package: | com.cyberlink.youperfect |
| Ratings: | 4.4 / 5.0 |
| Last Updated: | 16th November, 2023 |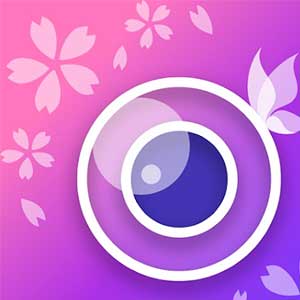 How to install YouCam Perfect Apk on Android
Most Android phones out there does not comes with Google play services. Best and easiest option to get this app on those devices is using apk file. Installing YouCam camera apk is simple and easy. Follow below mention steps to install this camera apk file for free.
Step 1: Choose web browser application
In order to download this apk file you have to use a web browser application like Chrome, internet browser or any default web browser app that is available on your Android device. Here we are using chrome web browser. You can choose your favorite browser.
Step 2: Enable "Unknown Sources".
Name "unknown sources" will be different based on manufacture and Android version. It may named as "install unknown apps", "install from other sources", etc. Follow below mention steps to enable this option.
First open "Settings" of your Android phone or tablet.
Then scroll and find security section. Select it.
You will see "Unknown Sources" option inside security settings. Select it.
Find Chrome web browser app from list of apps. Click and enable "unknown sources".
Step 3: Download apk file
Open your chrome web browser application and type tinyurl.com/youcamapk. If not click here to download YouCam Perfect Apk.
Step 4: Locate downloaded apk file and install
Go to downloads tab of your web browser once download completed. Select to begin installation. Grant required permissions and enjoy awesome Android camera app on your device.
How to install Using Google Play Store
Follow this guideline if you want to install this camera app using default app store which is google play store.
Open apps and find "play store" application. You can either use search feature to find that application. Click here to open play store download link.
You should have a account in order to install applications using play store. If not click on "Create account" and create your free account.
Then select search icon and type "youcam pefect". You will see this application appear on search results while typing. Select it.
Now select "Install" button to begin installation.
If your device does not compatible or has any issues installing follow how to install YouCam Perfect apk guidelines.
YouCam Perfect. The best Android camera to take your selfies and do photo editing. Download it on to your Android device and capture a lovely selfies and images at every time you want. Go to below official website for any inquries.
www.perfectcorp.com/consumer/apps/ycp
Selfies. Taking selfies and posting it in all your social media profiles has now become a passion of all of us today. All like to have a perfect selfie whenever possible to make our capture very beautiful and stunning. selfies help us to show to the world how much we are confident and how much we look fashionable and so on. We all want to own a camera which gives us the most stunning and attractive photo.
There are so many options which you can choose from your Appstore including Google Play Store, Aptoide and AC Market. But I think YouCam Perfect is the best alternative you can choose from. This proves by about 800 million total downloads of the app from all over the globe. Most of the Android and the iOS users love this app so much as this is the best app to take very lovely photos. You can save all your photos to cloud and can have a look from any of your device.
Features of the app
The app consists of many options for you to try while taking your selfie. Each option or the features are there only to make your selfie shinier. You can apply all these features just in one tap and each effect is preview able.
This includes many effects which you can apply while taking your selfie. There are about 15 real-time effects you can apply instantly. You can change your appearance in a very nice manner thanks to this app. If you want you can change the shape of your face, or else you can whiten your teeth and can change the skin color to more stunning look, or can vanishes your pimples just in a second and many more. All these options lead you to take the best selfie ever.
Best Selfie Camera app for free
Moreover, there are many collage and framing options which you can try in your favorite selfie to make it more beautiful. You can add scene templates, collages, frames and many more to your picture. Can do fine-tune filtering also if need. You can do color balancing also to have a mice selfie image. You really will love all these nice effects.
This also allow you to add some animated effects also. This will add a life to your selfie and it will look very shinier and brighter.
You can download this app for free using Google play store. Open play store and search this app name to download.
Background removing and adding new stunning backgrounds, removing some objects to focus the main subject, blurring the background for precise focus, magic brushes and beyond are also includes there in this camera app. The ever-best camera app to capture the best selfie and to edit the photo in a very fabulous way. Worthy to try in all the Androids. So, have it now and take the best selfie ever.
Recommended Apps